Welcome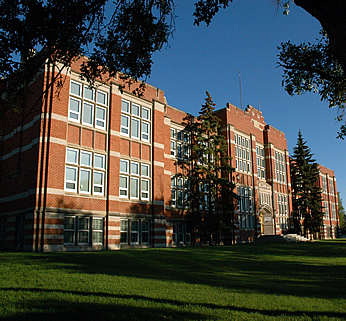 Thank you for visiting John A. Mcdougall School's home website. We are so pleased to welcome all our new and returning families to John A. McDougall School this year. We would like to encourage you to become involved with the school. When the school and home work together, students reap the benefits! We are very proud of the students, parents and staff at John A. McDougall and welcome the opportunity to share our school with you.
Literacy is a strong focus at John A. McDougall School. It is our goal to ensure that all students have 21st century literacy skills that will enable them to have a successful future with many choices open to them. We want students to be critical thinkers, problem solvers, collaborative team members, excellent communicators and digital learners. Along with a strong focus on academics, student learning is enriched through many field trips, hands on activities and special events such as artists-in-residence, author visits and cultural and theatrical performances. Students are engaged in sports activites and a healthy lifestye is promoted.
At John A. McDougall School we have many community partners. Our All in for Youth team consists of a Family Therapist, Roots and Wings worker, Big Brothers Big Sisters Coordinator and access to a school nurse and nutritionist. Students receive a daily snack and lunch. We have a number of school wide events and after school programs made possible through our partnerships with ArtStart, Sports Squad, Sports for Hope and Magic Computer Club. Throughout the year, we also offer lunch hour clubs such as Choir and Library Club.
This website is intended to provide timely, easy-to-use information about John A. McDougall School. Whether you are already a parent of a child in our care, or are interested in becoming a member of our school community, we hope you find the information you are looking for.